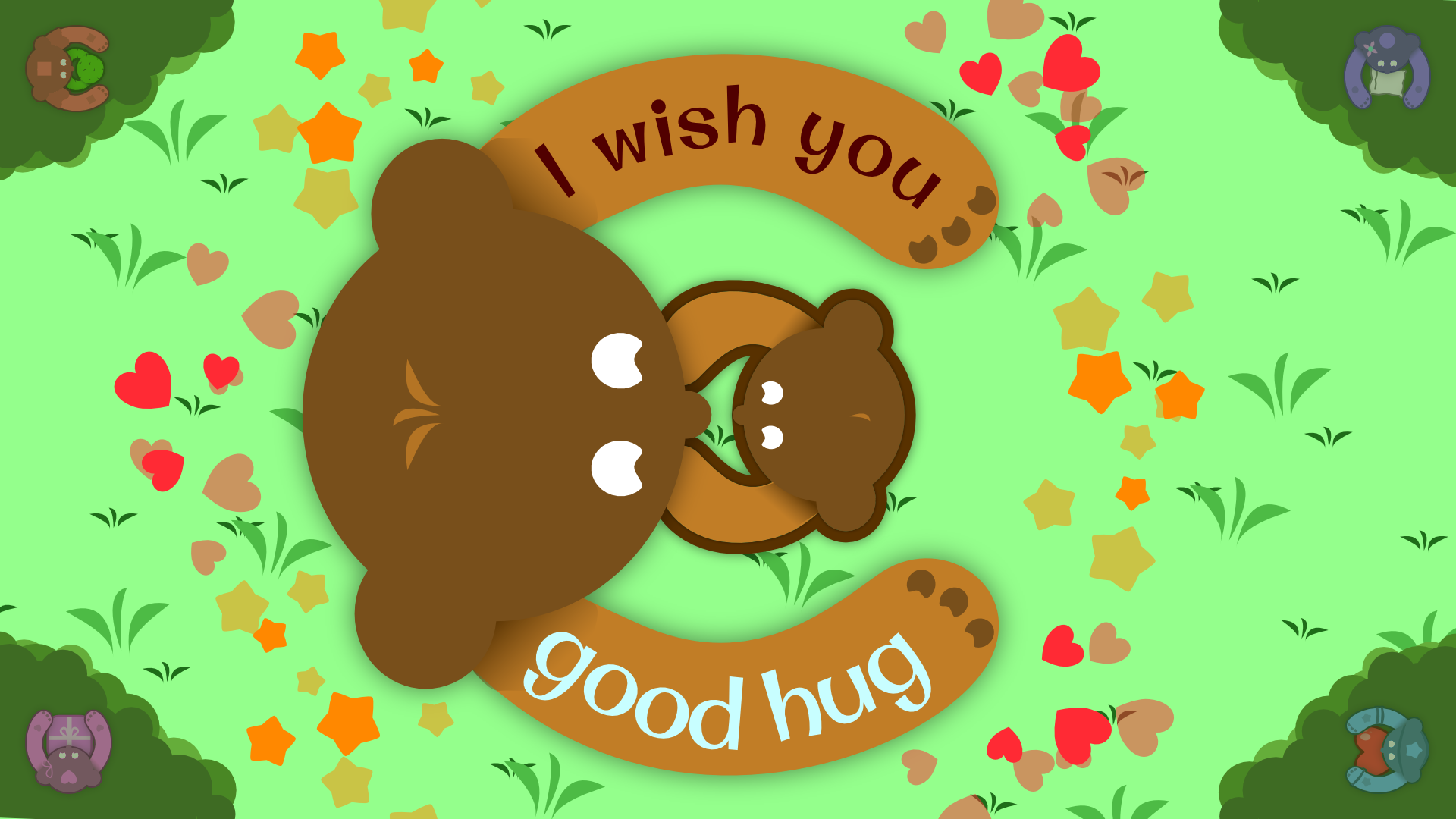 I Wish You Good Hug
After feedback from players, some issues were encountered which I wanted to fix as soon as possible!
If you get a _worse_ score than before, it would override your save file anyway => now it (obviously) only saves your highest score
A tutorial image was shown on desktop that only applies to mobile => removed
Windows didn't show the right icon (but the default icon for my game engine instead) => should be fixed, although this is somehow still hard to consistently fix?
Solo mode was made slightly easier, as it was literally impossible to get 3 stars on some levels
I swapped the default loading screen (from my game engine) with a custom one :p
That's it, have fun with the game!
Files
i-wish-you-good-hug-windows.zip
26 MB
i-wish-you-good-hug-linux.zip
27 MB
i-wish-you-good-hug-mac.zip
40 MB
I Wish You Good Hug.apk
33 MB