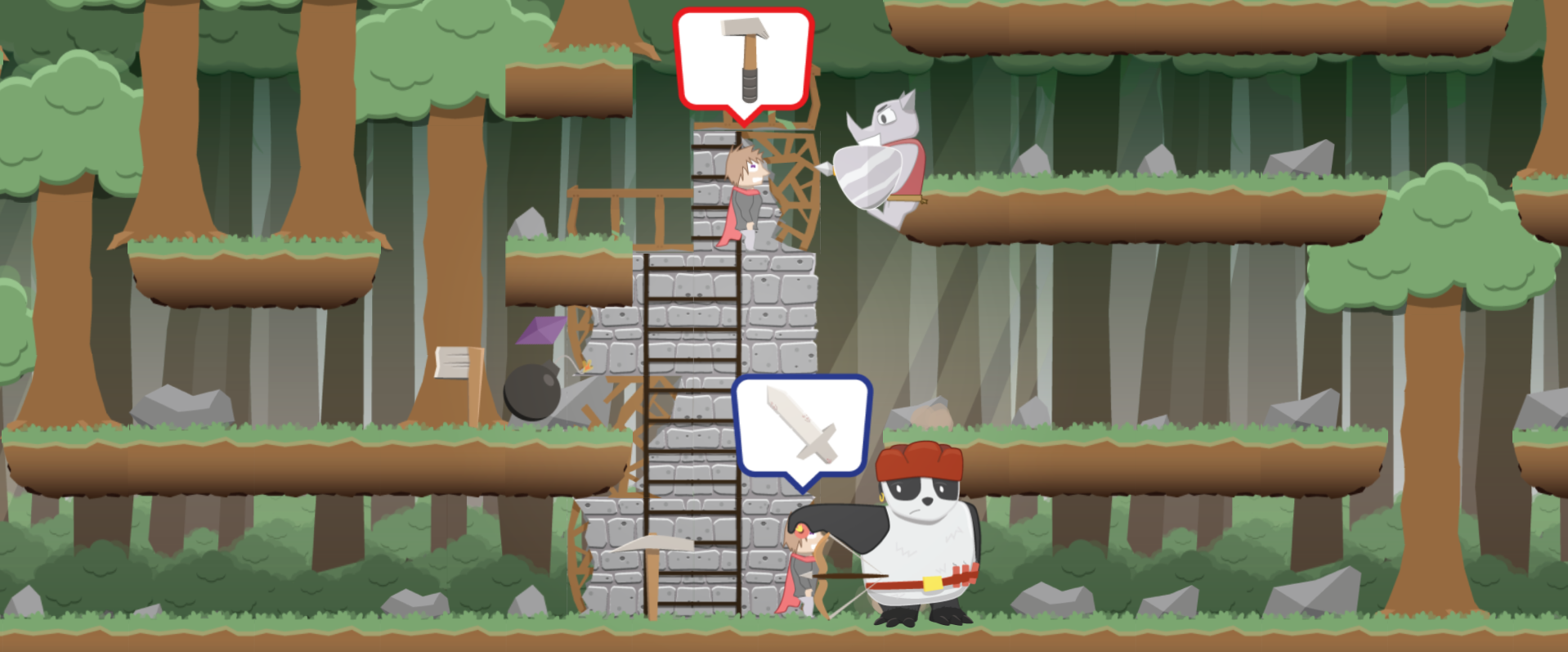 Tower of Freedom
Made configurable controls
---
This update:
After numerous reports of keys not working, or being really odd (which I totally agree with, I wasn't thinking clearly), I made it possible to customize your controls!
At the main menu, you can choose to change the input scheme, and it will be saved on your computer.
For future updates:
I'm also trying to make the monkeys do smarter things than jump from the nearest tree towards the tower. Because, if the nearest tree is quite far away, the monkey will move towards the tower with the speed of light and destroy it, and you never see it coming.
Also, level generation is being improved (as resources are sometimes unreachable), and I'm thinking about a way to make the tool system a bit less clunky to use.
Files
Tower of Freedom 1.16
46 MB
Jul 20, 2017
Tower of Freedom 1.16.exe
37 MB
Jul 20, 2017
Tower of Freedom 1.16.zip
36 MB
Jul 20, 2017