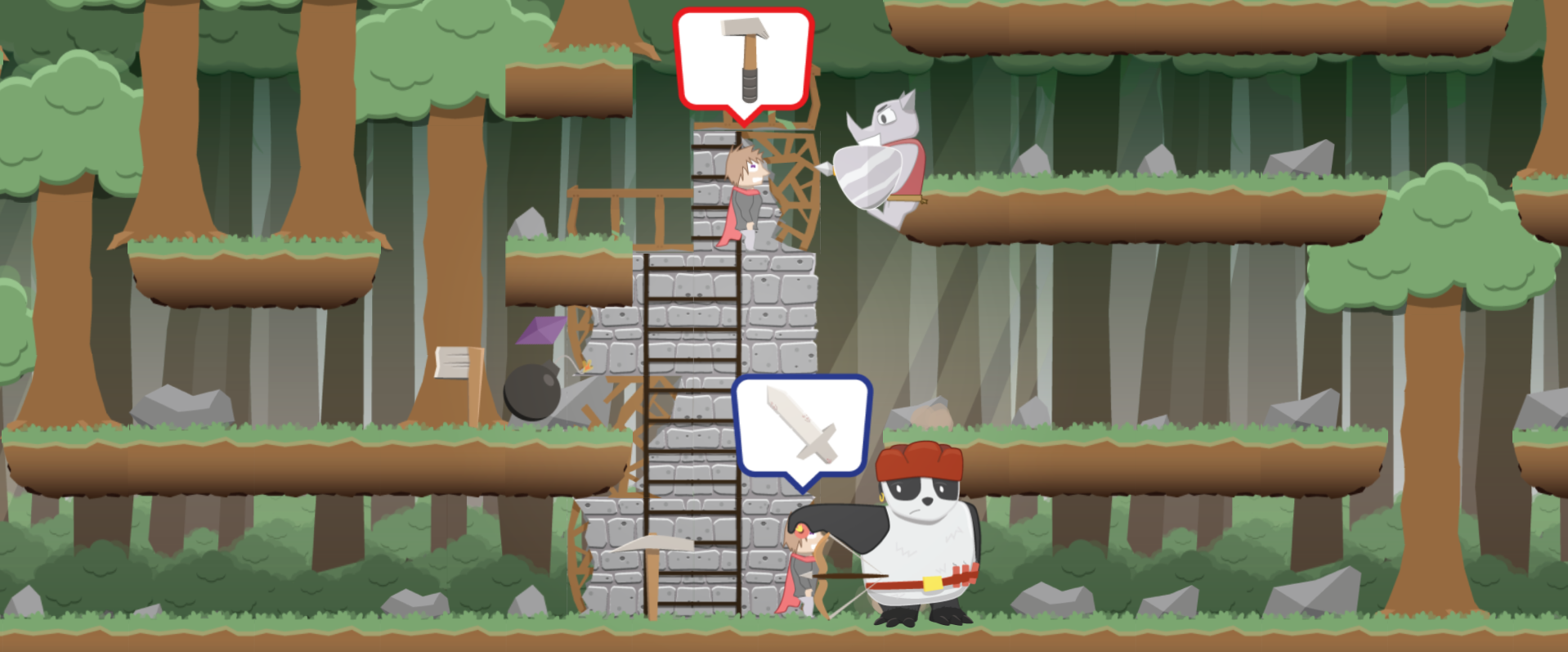 Tower of Freedom
A downloadable game for Windows, macOS, and Linux
Grab the right tools and resources, and build your tower to the portal!
Chop trees and break stones to gather resources to build your tower. However, beware of monsters trying to tear you and your tower apart! Balance constructing and resource gathering with killing those sneaky monsters, and you will succeed.
(And go into the history books as the Greatest Builder of Towers that ever existed. I know you want it.)
What's inside?!
There's an interactive tutorial to learn the game, a single player mode, and even a local multiplayer mode! (No online multiplayer because, frankly, I don't have the money. Besides, it's much more fun to play together with friends in real life.)
For those interested in the specifics, here's the facts:
Six tools to choose from
Three resources to gather
Four monsters to battle
Two modes to play (day and night)
Ten difficulty levels, and ten map sizes
Nine items to buy in the shop (during a game)
What else can I expect?
The game's finished, but could be expanded or improved upon, of course. If you have a request, be sure to tell me and I will see what I can do. Similarly, if you find a bug or disagree with something in the game, let me know and I will try to solve it.

Why itch.io?
I am an indie developer with no funding, making games because I love doing so, and want to become better and better. Sadly, the huge stores (such as Steam) require a large upfront payment, and lots of "marketing" to get approved, which isn't possible for me. So, I hope to bring the game to as wide an audience as possible using the awesome free services of this website!
Which platforms are supported?
Any 64-bit Windows, Mac or Linux system. If you really need a 32-bit version, tell me, and I'll see what I can do. As of right now, though, there are some mysterious issues with my engine that prevent this.
The game was made with the Godot game engine.
Download
Click download now to get access to the following files:
Tower of Freedom 1.16
46 MB
Tower of Freedom 1.16.exe
37 MB
Tower of Freedom 1.16.zip
36 MB