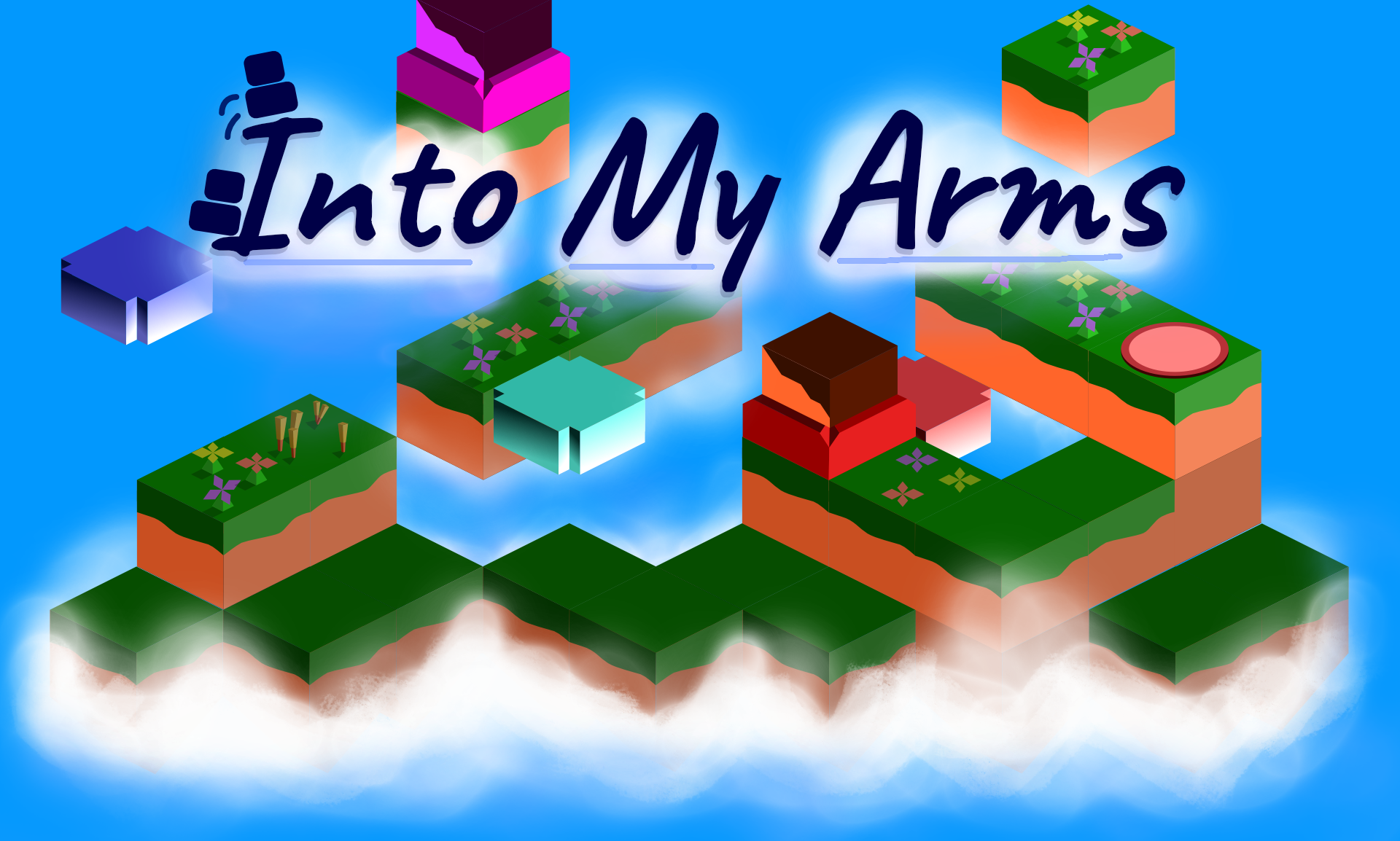 Into My Arms
Small quality of life update
---
Just a quick update for the project, just before the deadline of the Github Game Off!
I received some feedback saying that people would like to be able to navigate the menus/interface with keyboard only. So, I fixed that!
There are clear hotkeys underneath the buttons (R for restart, ESC to go back to menu, ENTER to advance to next level).
You're also able to hop between buttons using the arrow keys; pressing ENTER will execute the currently selected button.
Some people also said that the intro was rather long. I still think 40 seconds is a good time frame for explaining a story, explaining the game rules, and setting a mood. However, I understand that some people just want to get into the game and start puzzling immediately! So I added the option to skip the intro (by pressing any key, or touching the screen during the intro).

Lastly, I made some minor visual improvements and made several animations a bit quicker (like the game over animation, so you can restart faster)

Oh no, wait, this is the last point I wanted to talk about: I also made the soundtrack of the game (in original, high quality) available for download. I think the soundtrack might be the best thing about the game, so I wanted to add this option.
Anyway, have fun with the game! (And no more updates for until the rating period for the game jam is over. I promise.)

Files
into-my-arms-soundtrack.zip
108 MB
into-my-arms-soundtrack.zip
108 MB
into-my-arms-linux.zip
37 MB
into-my-arms-windows.zip
35 MB