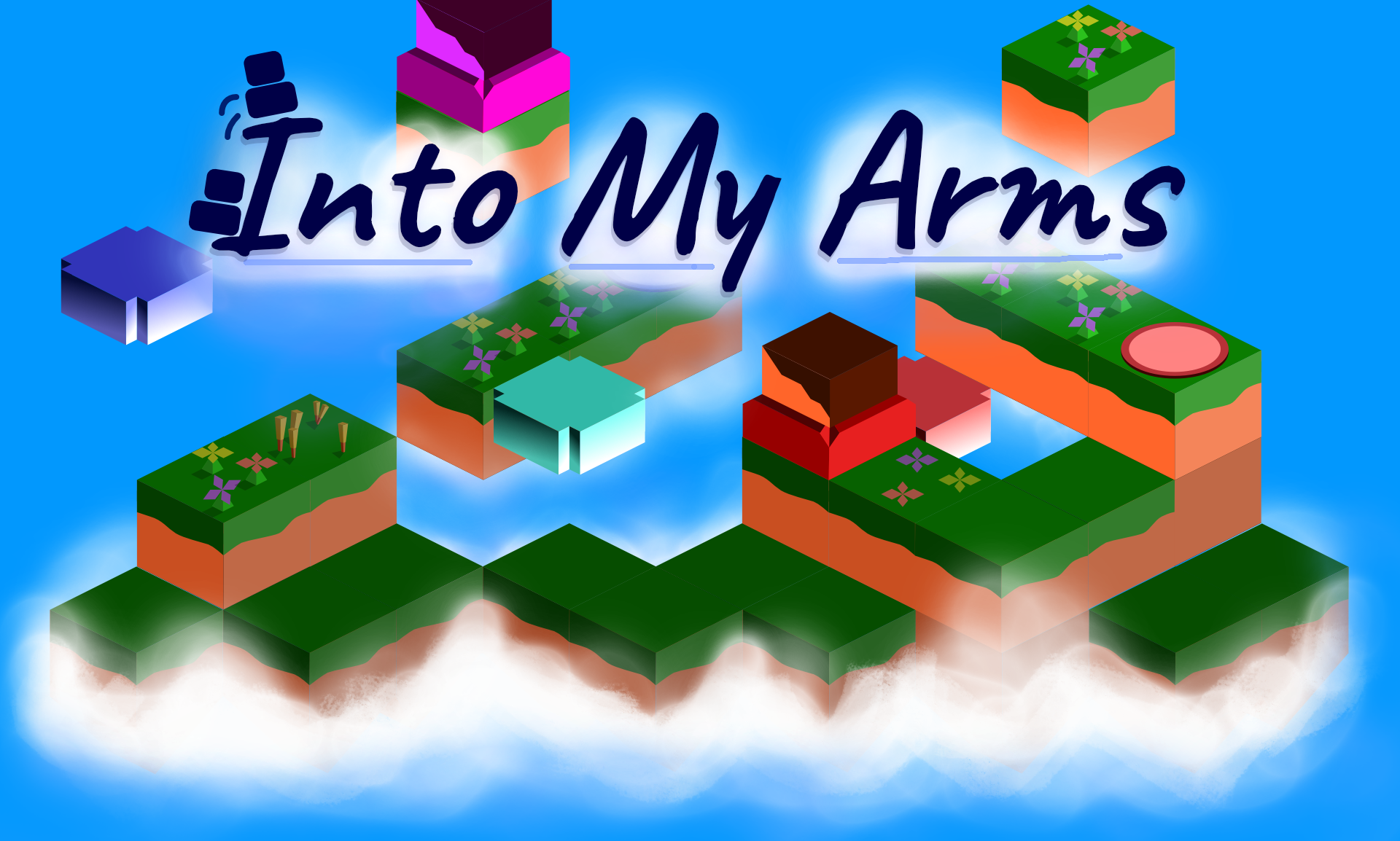 Into My Arms
Last december, I participated in the GitHub Game Off. I had only two weeks to make something, so I dug up an old idea that fit the theme and worked some long hours to get a puzzle game with thirteen levels.
To my complete and utter surprise, I won 11th place.
Surely, I must have done SOMETHING right. Right?
So I decided to keep working on the game. I had already worked on it through the jam period, but knowing that the game was loved, I kicked it into a high gear.
That's why today I present to you: Into My Arms, the deluxe edition! (Or just: the final version.)
What's changed?
The game now has 40 levels!
There are 10 unique mechanics taught during the game.
There's an actual storyline/theme running through the whole game (and influencing mechanics)
The gameplay is much more finetuned: it's faster to play and restart, no more bugs (with double input for example), an undo-system if you want, I removed some of the "accidentally easy solutions" from levels, there's a better difficulty curve, and more.
I applied loads of (visual) polish
I sincerely hope you enjoy this final version of the game. It's still available for free, on all desktop systems.

(I'm working on getting the game to the Play Store/App Store, where it will also be free, but you need to watch a rewarded ad if you want to undo. I don't like it either, but I need to monetize somehow, and this was the best thing I could come up with.)
Soon I will also write a postmortem on this game. Because even though I say this is the "final version", and I'm very proud of what I made, there is a lot more interesting stuff to be said about this game and my journey creating it. That journey might not be finished yet ...

As always, until the next devlog,
Pandaqi

Files
into-my-arms-mac.zip
37 MB
into-my-arms-linux.zip
37 MB
into-my-arms-windows.zip
35 MB